Behind the entrance door of an unassuming terraced home in south London lies the inspiring legacy of an unusual man.
The interiors are lined in intricate picket carvings bearing Islamic, African and English influences, and produced totally by hand by the constructing's former proprietor – the author and civil servant, Khadambi Asalache.
Born in Kenya, the son of a chief, Asalache studied structure in Nairobi, and artwork in Rome, Geneva and Vienna. He produced poetry and novels, and – after a spell with BBC Africa – took a job on the Treasury in London. In 1981, he moved right into a dilapidated home at 575 Wandsworth Highway.
Confronted with a moist patch that resisted therapy, he opted to cowl it as a substitute, producing the primary of his picket carvings. Twenty years later, he was nonetheless at work.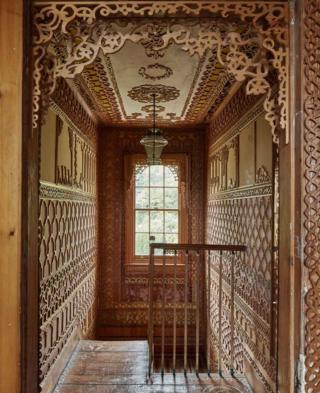 The home has simply change into London's latest museum, managed by the conservation charity, the Nationwide Belief. "I feel the home actually stands for the facility of human endeavour, and for what might be created with time and dedication and love," the Belief's Laura Hussey advised the BBC's Newsday programme.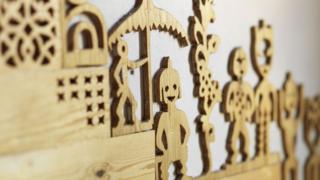 The uncooked materials for the carvings was usually salvaged from garbage dumps. Asalache used a fretsaw to provide new life to discarded doorways and packing containers.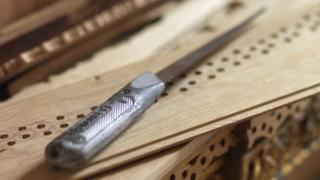 Inside the home are souvenirs from Asalache's overseas travels…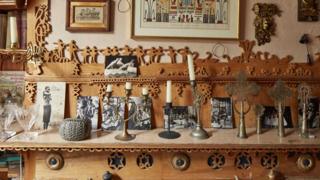 … and recollections of journeys nearer to dwelling, to the theatre.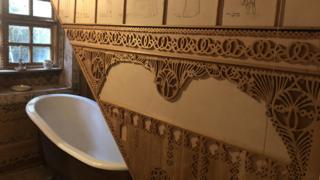 There may be even a group of English pottery.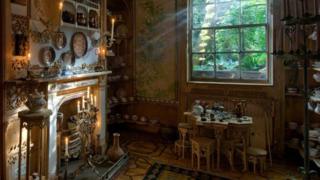 Asalache died in 2006. He left his home to the Nationwide Belief however left no clarification of his motives as an artist. And so behind the odd exterior of 575 Wandsworth Highway…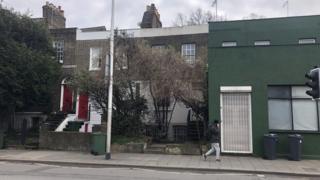 … the extraordinary world of Khadambi Asalache lives on, awaiting interpretation.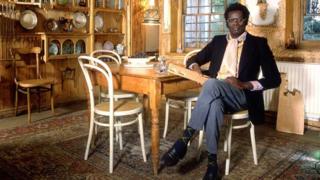 Photos equipped by the Nationwide Belief and by Janet Ball.